After Hours Answering Service
Extend business hours without having someone on the clock with a 24/7 after-hours answering service.
Benefits of an 24 Hour Answering Service h2>
Make more money and increase customer satisfaction when you never miss a call after business hours thanks to your 24/7 live answering service.
Give us a call to start your after-hours call service | 877.679.3777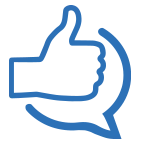 Impress Customers 24/7
Customers who can't reach a live person when they need one will likely be dissatisfied with your business. Give them the personalized attention they demand with an after-hours call service.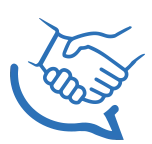 Build Relationships
It costs five times more to acquire new customers than to retain existing customers. A 5% increase in customer retention can boost profits from 25-95% thanks to a 24/7 answering service.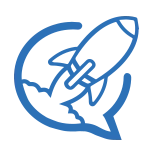 Grow Your Business
Missing calls after business hours could mean missing potential opportunities for company growth. Never miss a call again with a professional after-hours telephone answering service.
Sign Up Today
A 5% increase in customer retention can boost profits from 25-95%
Grow your business with a professional after-hours call answering service.
We know that sometimes it's hard to get out of the office – especially if own your own business. It's not just your bread and butter, it's an extension of who you are. But eventually, you have to step away to see your family, recharge, and hopefully get a little rest.
But what happens to your phones when you're not around to answer them? They're still ringing.
Are you missing important calls from potential clients? Definitely.
Could this be costing you sales? Most likely.
When you're not around to pick up the phone, leave it to the professional after-hours call service of VoiceNation. When you choose an after-hours answering service, your business essentially never closes!
What is a Live Answering Service?
Looking for a live answering service definition? A live answering service is a 24/7 call service that answers your phones as your business. For example, here at VoiceNation, when someone calls into your business, you can forward your calls to us at your choosing. If they call after-hours, the phone call rings to one of our highly trained, US-based virtual receptionists. They then answer the call as your business, following a customized script you designed with us. You don't miss the call, meaning you don't miss revenue. With a 24/7 live answering service, your business or organization is covered.
How an After Hours Answering Service Works
When you leave the office, one of our live receptionists answers your phones remotely — it's that simple. So after hours, on weekends, or during holidays, you never have to stress about what's going on while you're away. You can finally take your family on that vacation you've been promising!
Missing calls becomes a thing of the past when you choose VoiceNation as your after-hours telephone answering service.
All of your calls are handled by our virtual receptionists, who are courteous, professional, and extensively trained to handle any and all situations that might arise. As an on-call answering service, we serve all business sectors and industries, and our operators are ready to handle your specific needs.
What is the Difference Between an Answering Machine and an Answering Service?
We can answer this one easily. A 24 hour answering service is a real human being on the other line, not a robot. Your client or potential customer gets a real human to talk to, reaffirming that your business is there for them whenever they need them.
After Hours Phone Answering Service Features
When you choose VoiceNation as your business's after-hours answering service, you get quality service every time. All of our plans — except Message Taking — come with a full range of standard features at no extra charge to you:
Instant Activation: Just sign up online, set up your dashboard and we'll start taking your calls.
Service 24/7/365: You'll love knowing we're always available for your customers, even when you're fast asleep or celebrating the holidays, that's what makes us the best after-hours answering service.
Immediate Messaging: We deliver your messages via email and SMS right away.
A Local or Toll-Free Number: Boost your professional image and never give out your personal phone number again.
Personalized On-Call Schedules: You decide when you need us, either after hours, on nights and weekends, during times of high call volumes, or all the time. We're always available. Update your schedule instantly using our dashboard or mobile app.
A Personalized Dashboard: Our online dashboard lets you see your messages and detailed reports and make changes to your account with ease.
Round-the-Clock Customer Support: We treat you just like we treat your customers. Give us a call if you ever need anything.
So, what are you waiting for? Start using our after-hours telephone answering service today!
VoiceNation After Hours Answering Service Pricing and Plans
Whether you're a busy entrepreneur with a growing business and just need an after-hours answering service or an established company looking for the perfect call center to support you, we can help.
Our flat rates are straightforward and simple to understand. We don't nickel-and-dime our customers, so you'll never receive unexpected charges. Plus, we monitor your account usage, and let you know if we can help save you money!
Check out our full range of plans and pricing options. You don't sign a contract so you can change your plan at any time. Don't see exactly what you need? Give us a call or drop us a line, and we can help you choose the plan that works best for you!
Manage Your Business Through Our 24 Hour Answering Service Free Trial
Want to provide round-the-clock customer service with an after-hours call answering service? Sign up for a seven-day free trial and learn why VoiceNation is one of the leading call answering and virtual receptionist services in the U.S.
REAL CLIENTS. REAL REVIEWS.
Live Answering Service
Virtual Receptionist by Industry