Call Forwarding Answering Service
Our phone forwarding service is easy to use alongside our virtual receptionists! You'll never miss a call you really need.
Benefits of Business Call Forwarding h2>
We can work with your provider. VoiceNation handles Verizon call forwarding, ATT call forwarding, TMobile call forwarding, even Google Voice call forwarding!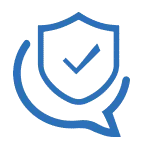 All Calls vs. Some Calls
Forward all your calls all the time, or some of your calls some of the time. Set up your call forwarding service and on-call schedule management on your online dashboard. Time for an easy call forwarding service!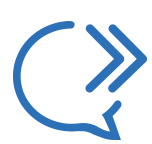 No Extra Charge
Don't pay extra for a feature you can't live without with VoiceNation's call forwarding answering service. Our all-inclusive plans include call patching at no additional charge.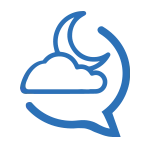 Only Calls You Want
With VoiceNation's call forwarding service, calls that you want to receive will be patched through to you or one of your employees. You decide which calls to take - plus, you can turn your service on and off from anywhere with our mobile app.
More Live Answering Features
What is business call forwarding?
Business call forwarding is when our live operators answer your calls, put the caller on hold, and try to reach you to speak with them. If you are able to take the call, we will "patch" the call through to you. You are now connected to your call just as if you had answered it yourself, all thanks to our call forwarding service.
Call patching is the most common feature where other answering companies will get you with hidden fees. Not us. NO PATCHING FEES! Yes, you read that right. VoiceNation does not charge any fees for our call forwarding service. That's $0. We don't believe in hidden fees. We keep our pricing simple and honest and just want to give you what you need to do business with our reliable and fair call forwarding answering service.
How does business call forwarding affect my billable minutes?
With VoiceNation, you save time by us answering your calls when you can't but you also save money in the way we bill your minutes used. Once we patch a caller through to you and our call center service operator hangs up, we STOP billing you. We don't charge you for the patched call, we don't charge you any long distance per-minute fees for the length of the call, and we don't charge you for anything other than the time our operators are on the phone working to get that call to you. Once you are connected to the call, billing stops. That's it. It really is that simple.
At VoiceNation, we answer calls 24/7 – and we patch those calls to you with no hidden fees! Now doesn't us as your answering service just make sense?
REAL CLIENTS. REAL REVIEWS.
Live Answering Service
Virtual Receptionist by Industry