Remote Phone Answering Service | Grow Your Business
Be available to assist customers 24/7 with a remote receptionist. Increase your productivity with a remote answering service that truly knows your business.
Grow Your Business With the Top Rated Remote Phone Answering Service in the Country h2>
A professional remote answering service allows your business to be available 24/7 at a fraction of the cost of hiring in-house help. Easily grow your business and improve customer retention rates with a virtual phone answering service.
Give us a call | 877.679.3777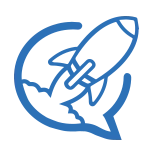 Grow Your Business
When you miss calls, you miss opportunities. A remote phone answering service can help grow your business while you focus on doing what you do best.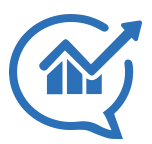 Increase Profits
Never miss a lead with a virtual phone answering service to answer every call, day or night.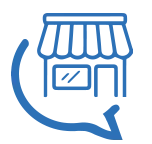 Work-Life Balance
Taking calls is time-consuming, and often times frustrating. Get your time and your life back with a remote answering service.
Sign Up Today
50% of Sales Go to the Vendor that Responds First
Drive more sales when you never miss a call with a virtual telephone answering service.
Do you struggle to leave the office because you're afraid of missing an important phone call? We get it. As a business owner, it can be nearly impossible to "turn off" and unwind. Every moment away from your business, every call that goes unanswered, is another lead that goes cold — and another sale missed.
But it doesn't have to be. When you hire a remote receptionist, you can go home and relax because you have the confidence of knowing that all your calls are being answered by a courteous, friendly professional who knows you and your business.
We never call in sick or ask for last-minute time off. We don't take breaks, which means you can, all while having the peace of mind of knowing you can rely on us no matter what!
How our Remote Virtual Receptionists work
With VoiceNation, you get a remote telephone answering service whenever you need it. That means your phones get answered by a live human being. We can support your in-office receptionist when call volume is high, exclusively take calls on nights and weekends, during the holidays, or all the time. Whenever you need us, we're here.
Our live virtual receptionists answer every call with a greeting personalized to your business. And our proprietary software and advanced, industry-specific training methods ensure every call is answered in 10 seconds or less.
Our virtual phone answering service collects essential information from callers and records messages that are immediately passed on to you or your team members. Messages are delivered via email and/or SMS. You can also view your messages and check out detailed reports in our online dashboard or mobile app.
We set appointments, answer basic questions, handle urgent requests, process simple orders, and patch callers through to you or your employees. And with our professional operators and seamless integrations, your clients will never know that the voice on the other end of the line is located in one of our remote phone answering service centers.
Benefits of a Remote Receptionist Service
When you hire a professional answering service, you get the benefits of 24-hour availability at a fraction of the cost of hiring an employee to handle all your calls, all the time.
All our virtual phone answering services are delivered at an affordable, transparent price. We don't believe in surprises, and we don't nickel-and-dime our customers. Plus, you never have to sign a contract, so you can change or update your plan whenever you want.
Remote Live Answering Service Features
All of VoiceNation's plans are stacked with great features.
Instant Activation: Don't wait for days to get approval. With VoiceNation's virtual telephone answering service, you can get started right away.
A Local or Toll-Free Number: Let your customers know you're the local choice for their needs. Or, impress them with a toll-free number.
Custom On-Call Schedules: You decide when you need us, either all the time or just on nights and weekends when you're home having a life.
Personalized Dashboard: Our online dashboard delivers detailed reports and displays all of your messages.
Superior Customer Support: We treat you with the same excellent service we provide to your customers. If you need anything, day or night, call our customer service desk.
We're always here for you as a remote phone answering service. And because we never close, you never have to "close" either.
VoiceNation Answering Service Pricing & Plans Summary
Whether you're just starting out and looking for a basic messaging service, a growing small business, or a bustling national brand, VoiceNation has a plan to meet your needs.
Don't see exactly what you want? Drop us a line or give us a call at 877-679-3777, and one of our friendly sales reps will help you choose the perfect plan to best suit your needs for a virtual phone answering service.
Get VoiceNation Today to Give Your Business The Support it Needs
Support your business 24/7 by taking the steps to sign up for our free seven-day trial. Learn why VoiceNation is the best live answering service providing businesses with after hours virtual receptionist support.