More than just an award-winning virtual answering service
At VoiceNation, we're family. We take care of each other and our community.
VoiceNation answering service core values h2>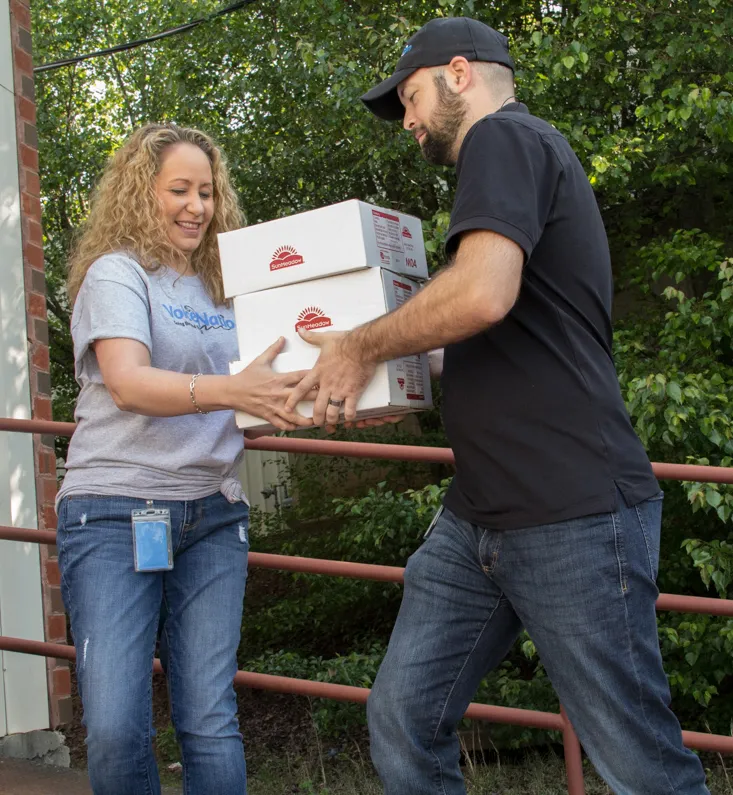 Employee Volunteer Program
Our employee volunteer program engages our VoiceNation family in the effort to help those in need. We are strong believers in giving back to the community. Each month, every VoiceNation staff member has an opportunity to volunteer and to work toward a cause they feel passionate about. Food drives, toy collection at Christmas and backpack donations are one of the many ways we partner with local charitable organizations to give back to the community.
VoiceNation Employees Donated Over 2,300 Items To a Local Food Pantry in July 2019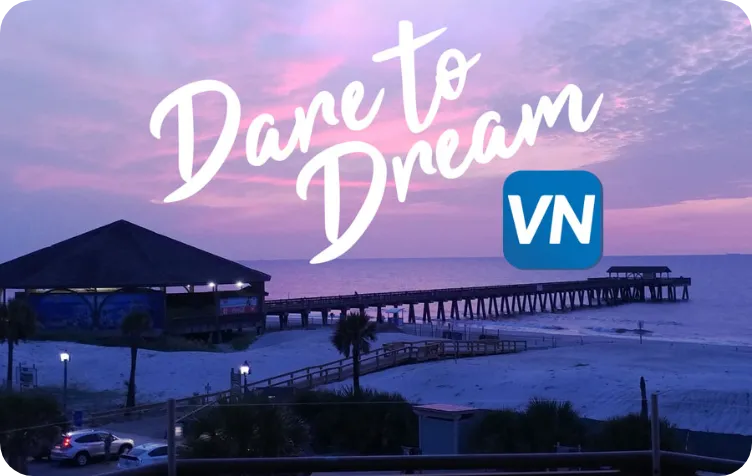 Dare to Dream
We want to make the world a better place, and where better to start than with our own employees? We created a Dare to Dream program to do just that. We ask our employees to dream big, and once a quarter, a panel selects the recipient and makes their dream come true.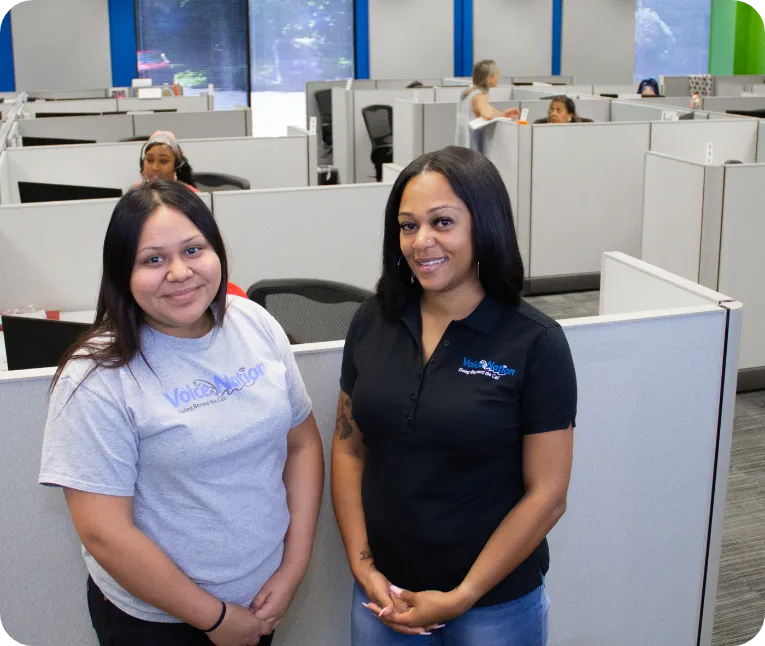 Promoting within
Between recruiting top talent and continual employee training, we believe that there is no limit to career growth. Our company culture is one that cultivates a positive workplace where staff is empowered and leadership and personal growth are encouraged. A strong, positive company culture that supports employees is key. For many of our corporate employees, the call center is where they began. We have a knack for finding and grooming talent.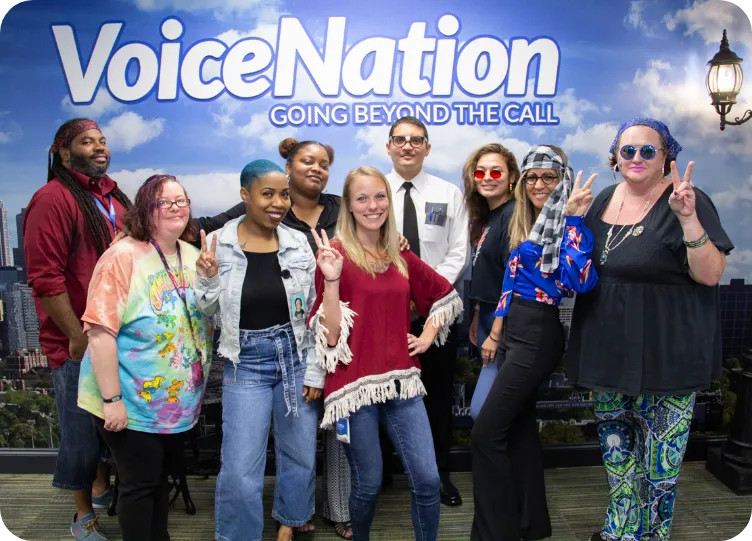 Having fun at work
We believe in fun! We work hard, so we play hard. Not a week goes by where we don't have some activity or celebration. VoiceNation's foundation is built on the belief that employee engagement and satisfaction go hand in hand with customer satisfaction.