The Best Live Phone Answering Service for Small Business
Call us to learn more about our professional telephone answering service for small business | 833-426-1697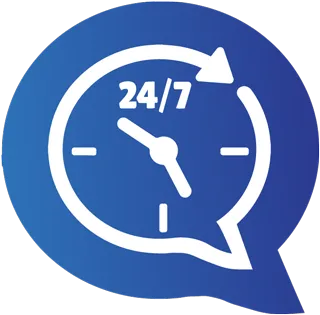 24-Hour Live Answering
We provide 24/7/365 call service for small business to keep your office up and running.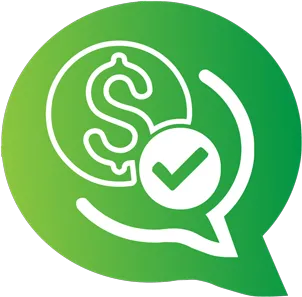 Pricing Made Simple
Look bigger on a budget with our transparent professional answering service cost explained on our pricing page.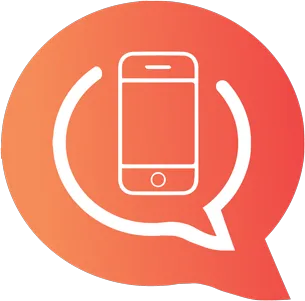 Live Answering App
Manage your calls and messages on the go with our smart business answering service app.
Plans Pricing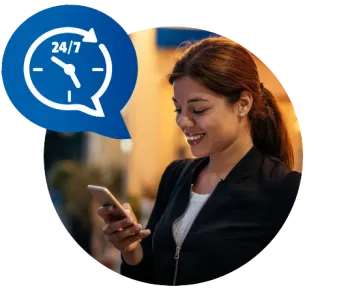 VoiceNation, the best answering service for small business!
What companies use answering services?
Small business owners! Servicing all types of businesses, VoiceNation caters to small, medium, and large call volumes. Our custom scripting process allows us to serve small businesses across each industry.
Our professional, U.S.-based operators will screen calls, take messages, schedule appointments, process orders, and answer customer questions. As one of the top answering services for small business owners, we answer your calls just like you would!
Your Professional Answering Service Needs Covered h2>
Get in touch for a free trial or to learn more about our live phone answering service for small business!
The Best Small Business Call Answering Service
We know running a small business is a tireless task. There's just not enough time in the day to complete your to-do list, put out fires, and answer the phone every time it rings.
But letting calls go to voicemail could mean making a poor first impression – and missing out on a sale.
You can't afford that, but you can afford VoiceNation's answering service for small businesses. With scalable and no contract plans, you can't afford not to take advantage of our superior virtual receptionist services.
How Important is Customer Service to Small Business?
We'd say it's critical. When it comes to serving your customers, you always want to be at the top of your game.
As a small business owner, it's likely you have competitors both locally and internationally. How are you going to set yourself apart from them? Through valuable customer service that's available 24/7 and after hours, you can beat out the competition when they're unavailable.
How Much Does a Virtual Receptionist Cost?
VoiceNation is proud to offer an affordable business telephone answering service for small businesses. Our plans don't require contracts and enjoy the same features and benefits at different call volumes. We value transparency in our pricing and billing as we only charge in 6-second increments. This helps you monitor used minutes and prioritize your calls.
You only pay for what you need with the best answering service for small business. So, What is a Telephone Answering Service?
Have you ever thought about how to outsource your customer service for your small business? With VoiceNation, "wow" all your customers with a courteous, knowledgeable, and helpful live receptionist who's available anytime – day or night, holidays, and weekends – at a fraction of what it would cost you to hire a full-time receptionist.
All of your messages are delivered immediately, via email and/or SMS, meaning you'll never miss an important client or a new lead thanks to a small business call answering service.
So go ahead — take a break. Go home at 5 p.m. Take a vacation. Have the peace of mind of knowing that when you're in an important meeting, your customers are still getting the dedicated attention they deserve.
What is an Automated Answer Service?
An automated answer service is just what it sounds like, automation! There's no human being on the other line, no live virtual receptionist, just a machine. For many businesses, this is the route that they decide on to serve their customers.
Yet, is it really the best option? With a live virtual receptionist for small businesses, you can serve your customers above and beyond your competitor. When your clients call, they don't have to fight through a robot. With VoiceNation, a real person answers the call to provide the service they need.
What is the Difference Between an Answering Machine and an Answering Service?
As we've mentioned, the main difference is the fact that your clients are reaching a live human instead of a robot. The main other benefit is that they're also reaching someone who might be able to provide a solution right then or there.
If your client is looking to have an order processed, they don't have to leave a message – possibly causing you to miss a sale. Instead, your client's order is processed then and there by a friendly VoiceNation virtual receptionist. Cha-ching!
Phone Answering Service for Small Businesses
There's a reason that VoiceNation is the best answering service for small businesses in the United States: Our receptionist service for small businesses is so seamless, your clients will never know that your receptionist is actually sitting in one of our call centers.
Your satisfaction is important to us. We use three quality assurance tactics to ensure every call is answered exactly as you require it:
We monitor 75 percent of calls that come through our center.
We perform random call audits to ensure that every call is answered the way you want.
We provide rigorous training and quality mentors to all our operators, so they get the support and continued training to best serve you.
All of this adds up to make VoiceNation the most widely used business answering service in the U.S.
Get a Competitive Advantage with a Telephone Answering Service
When you use an answering service for your small business, you make a great first impression by having a human being answer every call, even when you can't. No matter what your business model or industry, we're here to help.
Don't get beat out by the bigger businesses. By ensuring there's a live person on every call, you'll look just as impressive as your most powerful competitor.
Benefits of a Small Business Answering Service
When you choose VoiceNation, you get a 24-hour answering service for your small business that offers:
Seamless Integration: Think of VoiceNation as an extension of your business. Use us when you need us. Tailor your greeting to align with your brand messaging. Enjoy the comfort of knowing that your calls are always answered.
Affordable Cost: We don't believe in nickel-and-diming our customers, which is why we don't charge extra for holidays and offer free call patching and basic order processing for most of our plans. Plus, you never have to sign a contract, so you can change or update your plan whenever you want.
Superior Customer Support: We treat you with the same superior service we provide to your customers. If you need anything, simply reach out anytime, day or night, and we will be here to serve you.
How Do I Choose an Answering Service?
When you choose VoiceNation as your small business answering service, you get:
Instant Activation: Just sign up online, set up your dashboard, and we'll start taking your calls.
24/7/365 Call Answering: We're always here to take your calls, day and night, weekends and holidays.
Fast Pick-Up: We developed our own software and training to ensure that every call you get is answered in 10 seconds or less!
A Local or Toll-Free Number: Boost your professional image and never give out your personal phone number again.
Custom On-Call Schedules: You decide when you need us! Easily make changes to your schedule in the online dashboard or in VoiceNation's mobile app.
Personalized Dashboard: Our online dashboard delivers detailed reports and displays all your messages.
How much does it cost to hire an answering service?
Check out our full range of plans and pricing options.
Not sure what is the best small business phone system you need?
Give us a call at 877-679-3777, and one of our sales professionals can help determine the best phone answering service for small business plan for you in only a few minutes.
Live Answering Service
Virtual Receptionist by Industry