24 7 Live Answering | Grow Your Business
Keep more money in your pocket and increase customer loyalty with 24 7 call answering.
Benefits of 24 7 Professional Live Answering h2>
Increase your profits and impress customers when you offer 'round the clock support with a 24 7 live answering service.
Give us a call to start your 24 7 business answering service today| 877.679.3777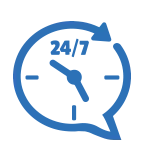 24 7 Call Answering
When your business closes, you're missing opportunities. Grow profits and create lasting customer relationships when you never miss a call.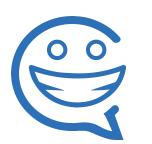 Impress Customers
Not all live answering services are 24/7. Show customers you value their business with a professional virtual receptionist to take their calls, anytime, day or night.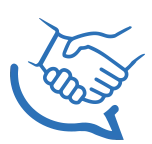 Improve Customer Retention
It costs five times more to acquire new customers than to retain existing customers. A 5% increase in customer retention can boost profits from 25-95%.
Sign Up Today
92% of Customer Interactions Happen Over the Phone
Don't miss out on business when you're catching up on sleep, let a 24 7 live answering service take over!
Every business owner knows that having a well-managed office means the difference between securing your next client or sending them running to your competitor.
When you choose VoiceNation as your company's phone answering service, you'll get a quality operator who knows just what to say. We provide highly trained experts to handle every call, plus proprietary software designed in-house that ensures your calls are handled with the highest level of care and attention.
Plus, our operators are available 24 hours a day, seven days a week, including weekends and holidays. This means you get excellent service around the clock for a fraction of what you pay to hire an employee to perform the same task.
What Is 24 7 Live Answering?
Live answering is basically like hiring the perfect receptionist. They take your calls any time, day or night. They have a script customized to your business, so they know exactly what to say. You can rest assured knowing we're representing your business, brand and message correctly.
Whether you choose to supplement your in-house staff or eliminate the need for an on-staff receptionist altogether, VoiceNation is here to serve your needs, no matter what your industry or what services you offer.
24 7 Call Answering Services for Your Businesses
Don't worry — when you're away, we've got you covered. We'll answer your phones and forward along with your messages. All of our plans include call forwarding, so if there's an advanced issue that requires your assistance, we patch callers through to you or your team members at no extra cost.
Our experts answer basic questions related to your business, handle simple order processing in a safe and secure environment, and send you messages immediately.
Benefits of Business Call Answering
Our experts will help you land new prospects and keep existing clients by ensuring a courteous professional always answers their calls. Never miss a sales lead again.
At VoiceNation, we don't charge extra for additional services or holidays. We don't believe in nickel-and-diming our customers, so you never have to worry about unexpected charges.
24 7 Business Answering Service Features
When you choose VoiceNation as your business answering service, you get:
Instant Activation: Just sign up online, set up your dashboard and we'll start taking your calls.
Service 24/7/365: Enjoy the comfort of knowing we're always here to answer your calls, so you don't have to be.
Immediate Messaging: We deliver your messages via email and SMS right away.
A Local or Toll-Free Number: Boost your professional image and never give out your personal phone number ever again.
Personalized On-Call Schedules: You decide when you need us and easily make changes whenever you need to.
A Personalized Dashboard: Our online dashboard lets you see everything you need to know and make changes instantly.
Round-the-Clock Customer Support: We treat you just like we treat your customers. Give us a call if you ever need anything.
VoiceNation Plans and Pricing
Whether you're an entrepreneur on the go or a Fortune 500 company looking for the perfect call center to support you, we've got you covered. Check out our full range of plans and pricing options. You don't sign a contract, so you can change your plan at any time.
See a 24 7 Call Answering Service in Action
Want to see what we can do first-hand? Sign up for a seven-day free trial or contact us today to learn exactly why VoiceNation is the most widely used business answering service in the U.S.
REAL CLIENTS. REAL REVIEWS.
Live Answering Service
Virtual Receptionist by Industry