Regardless of if you're a macro or micro influencer, creating an attractive post is essential to your success. Apps help enrich a user's digital experience, and as an influencer, they can help you create content, track important traffic, and even publish your posts at the most optimal time for your followers. If you prefer using TikTok, Instagram, Pinterest, Facebook, or any other social media platform, you know apps are keys to helping create a strong profile. 
#1 – PLANOLY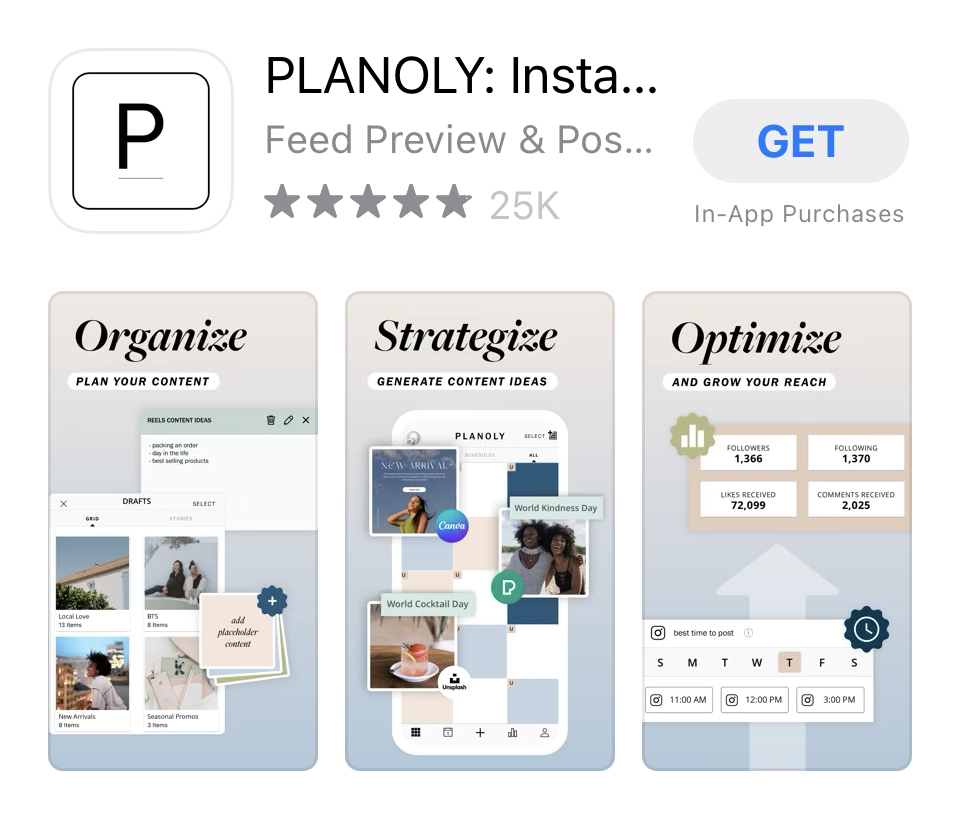 You can manage, create and edit posts, plan the layout of your profile, as well as schedule your posts through PLANOLY. For those interested in tracking post performance and follower growth, PLANOLY provides it as well! This app offers a free plan in addition to paid upgrades depending on skill requirements and social media account needs.
This app just changed my instagram experience for the better!  I am so happy a fellow blogger shared this app with me. I like to post daily at the same time but being the mother of a very busy two year old is not always permitted. The fact that I can schedule my content to automatically post to my feed is a huge game changer. It also allows you to load pre-typed hashtags. The free version allows 30 uploads, not 30 posts so keep that in mind but it's still awesome to be able to use an app like this for free, I'm spoiled. I will probably invest in the paid version so that I can have more room to play around regarding the upload amount but other than that, I'm so pleased!"

-app store reviewer (5/5 stars)
Cost –  Free with Upgrade Options 
#2 – Canva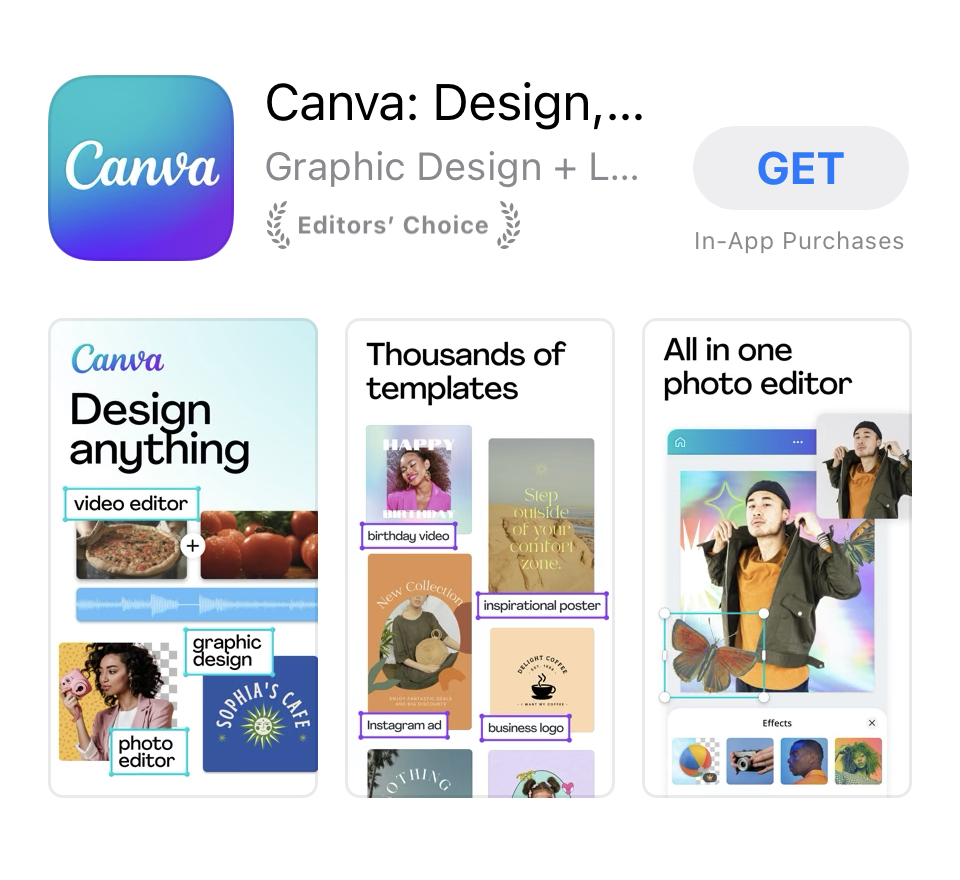 When it comes to designing invites or social media graphics for platforms like Facebook and Instagram, Canva is one of the best apps avaliable. The free version offers a lot of great basic editing tools or templates. If you're in need of a wider variety of more detailed graphics, fonts, and tools, Canva Pro is an option.
Cost – Free with Upgrade Options 
#3 – Snapseed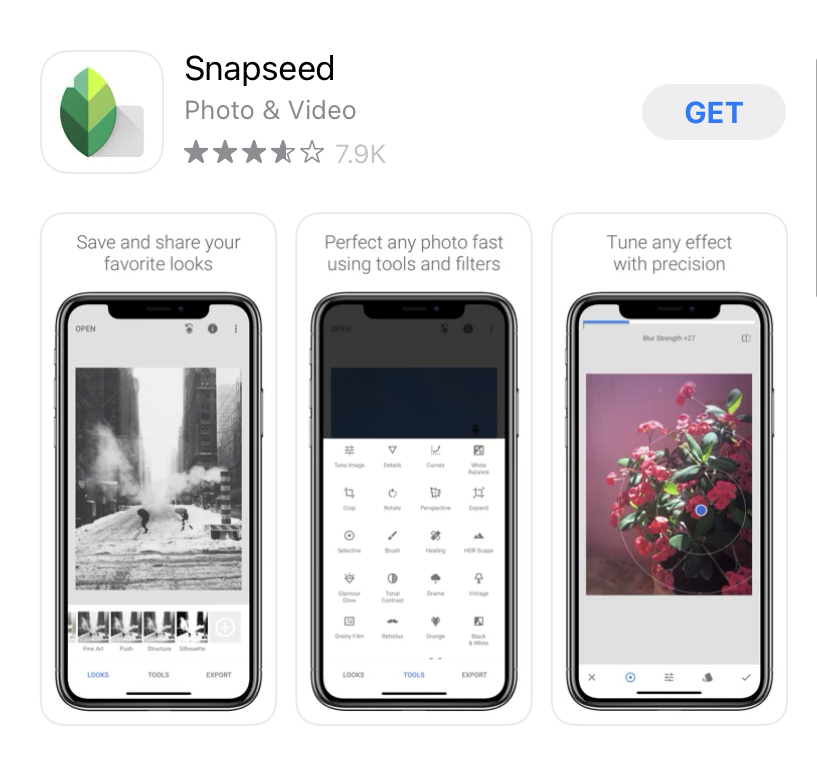 Snapseed is an easy to use photo editing app offered by Google. If you're in need of adding text, filters, or frames to your image to make it social media perfect, this is the app for you. Snapseed even provides tutorials for those new to the photo editing realm. 
All-around excellent photo editor with a bunch of tools and options, presented in a simple and user friendly manner. I've used it for a few years now and I honestly can't think of a single instance where it crashed or gave me any issues, and that's hard to say for just about any other app. It feels almost unfair that it's also free AND 100% free of ads. Major props to the devs for making Snapseed – it's truly one of the most solid apps I've ever used."

– App Store reviewer (5/5 Rating)
Cost – Free
#4 – InShot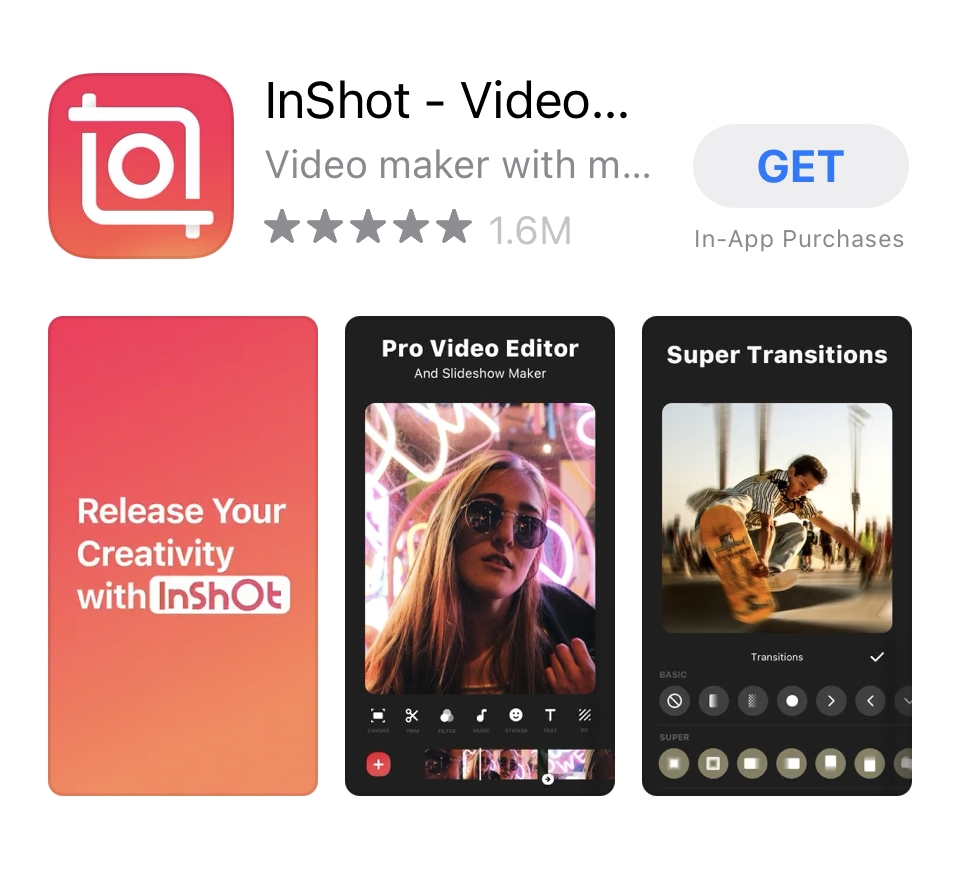 For TikTok and Reels influencers, InShot is one of the highest rated video editing apps. The app offers pre-set frame sizes to perfectly fit videos in your preferred platform, as well as filters and editing tools, like slow-motion and stickers. Purchases are available in-app for a variety of tool packs as well as a Pro version of InShot. 
Cost – Free (has Upgrade Options)
#5 – Lens Buddy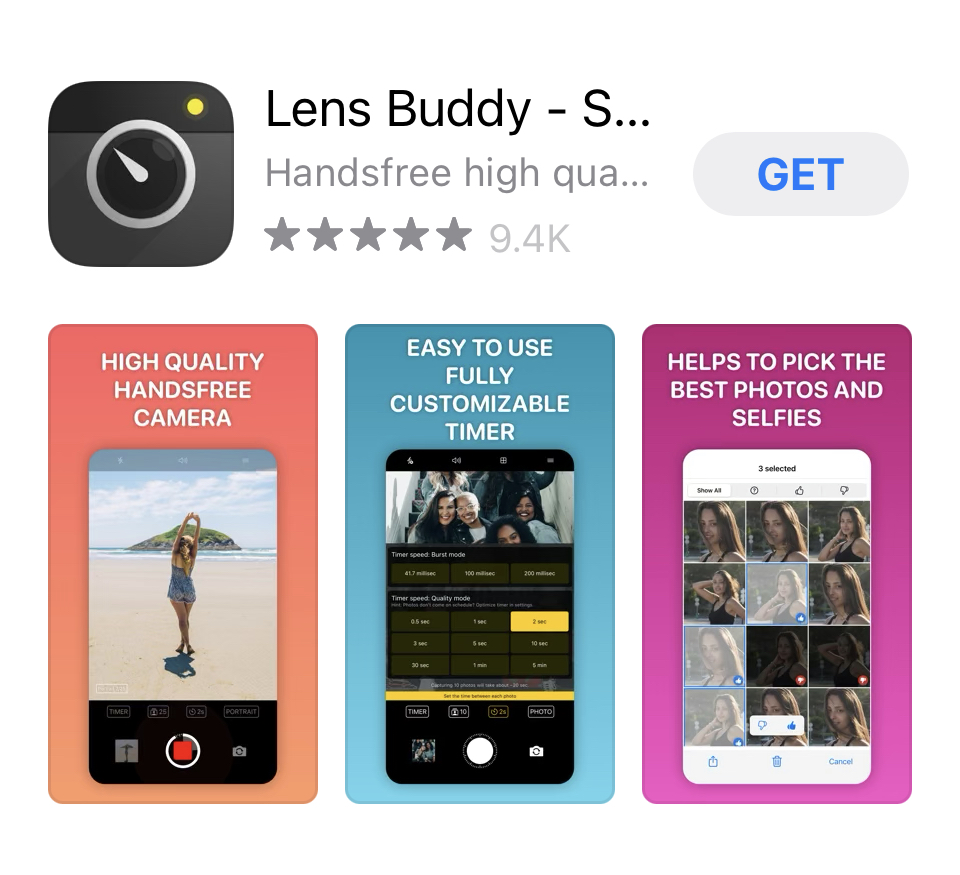 No one to take your photo for you? No problem! Lens Buddy is the perfect tool for a solo photographer creating an insta worthy post. 
This app is absolutely amazing! – Ever since I started using this app I've been able to take my own photos that are great quality and you can take as many photos as you want! I definitely recommend this app for all ages and it is super easy to use with no additional fees. This app is super convenient if you ever need to take a picture by yourself and you don't have a photographer to take it, this app is absolutely amazing I'm so glad I found it and downloaded it!"

 – App Store reviewer (5/5 Rating)
Cost – Free 
Platforms – iOS
Experience working with your followers and business collaborations in the form of real-time communication with VoiceNation! You can track your call activity, view important analytics with your customers 24/7, and track your minutes all in one in our app. The VoiceNation app is available to download on both Android and Apple.