Since 1983, the internet has opened doors for billions of people to interact with the world. As an ecommerce business owner, a majority of your profession relies on your phone to source and market your product, as well as interact with your customers. Apps, the very first being released in 1997, are perfect tools to help you build and grow your business. 
#1 TikTok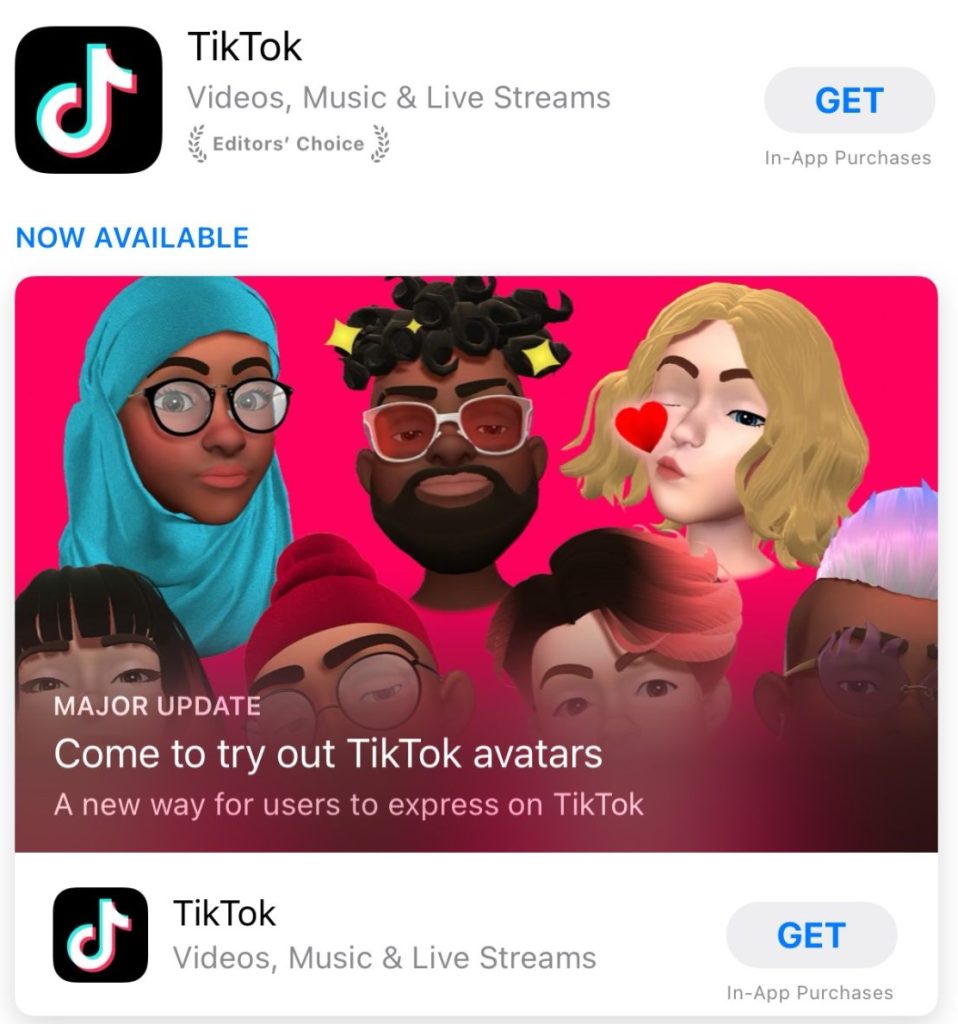 Originally launched in 2016, TikTok has become one of the most downloaded social media apps and is quickly becoming one of consumers' favorite ways to discover new brands. Organically reach millions (TikTok has over 120.5 million monthly active users) of users ready to purchase your product. Primarily a video-based platform, market to your potential and current customers for free with customizable short videos.
#2 Hootsuite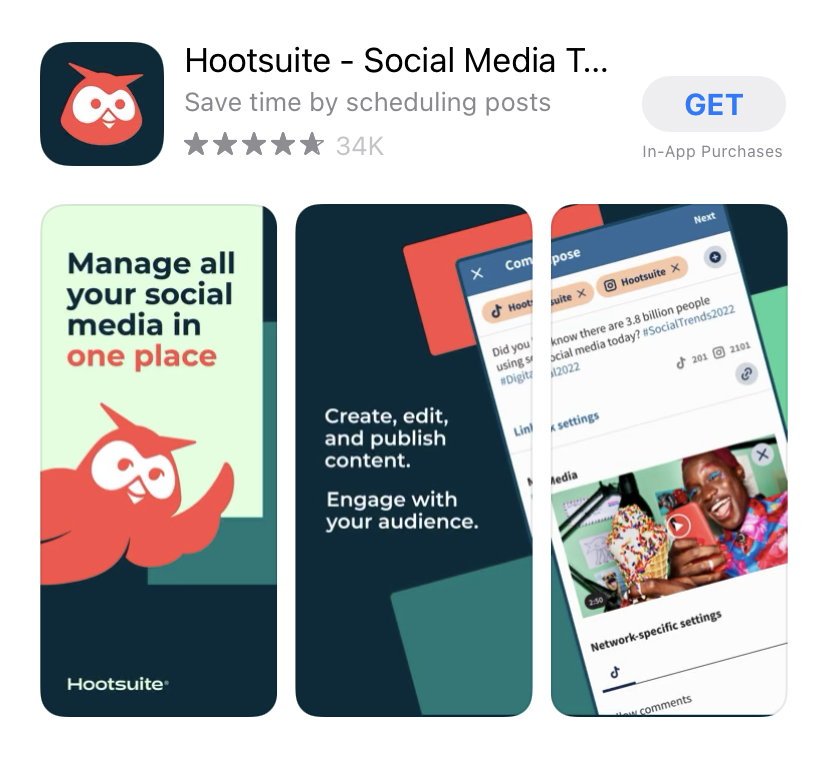 With Hootsuite, you can access all of your ecommerce business's social media accounts in one app. It's the perfect tool to save time by planning ahead your social media posts on an easy to use app. Setting up a content calendar for your business's social media platforms is the best way to keep your brand image consistent.
I work for a real estate office and was having to make one ad and the copy/paste it to all platforms and it was time consuming to try to remember each day to schedule an advertisement or announcement. Hootsuite has saved me so much time by streamlining the process for me. I can able to schedule weeks in advance and not have to worry about it. Each ad posts per schedule and I really like the weekly reports showing us the which ads, times and content perform the best so we can adjust accordingly."

-App Store reviewer (5/5 Stars)
#3 VoiceNation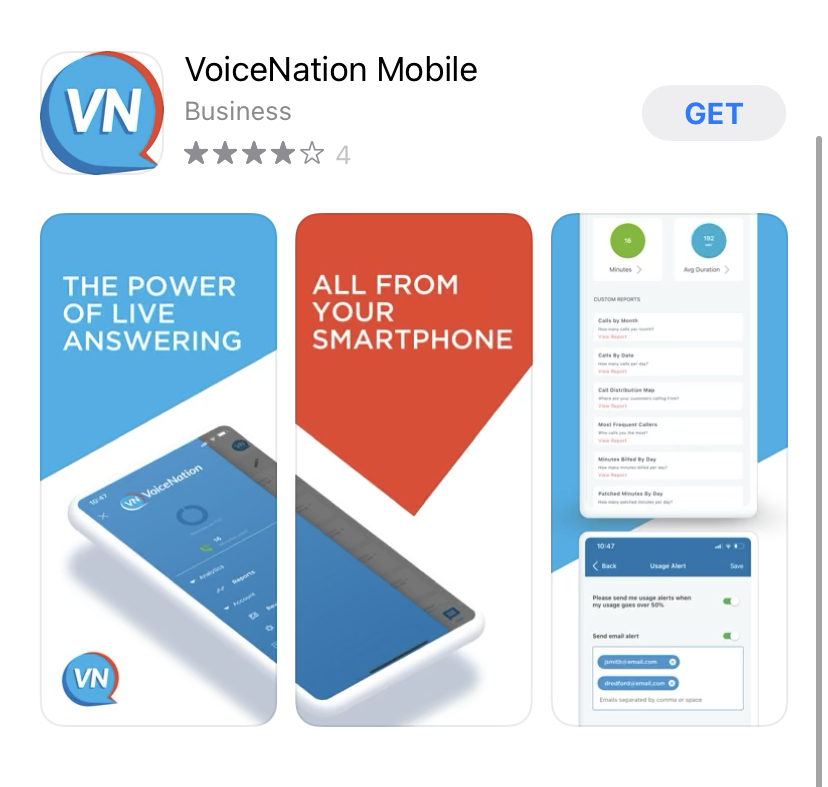 As an ecommerce entrepreneur, you spend most of your time taking care of your business and talking to your customers both on the phone and online through your e-commerce platform. Let our team of in-house professionals take care of answering your business calls and chatting online with customers, so you can invest more time and energy into growing your brand. The VoiceNation app empowers you with easy access to view and control your account – all in the palm of your hand.
#4 Evernote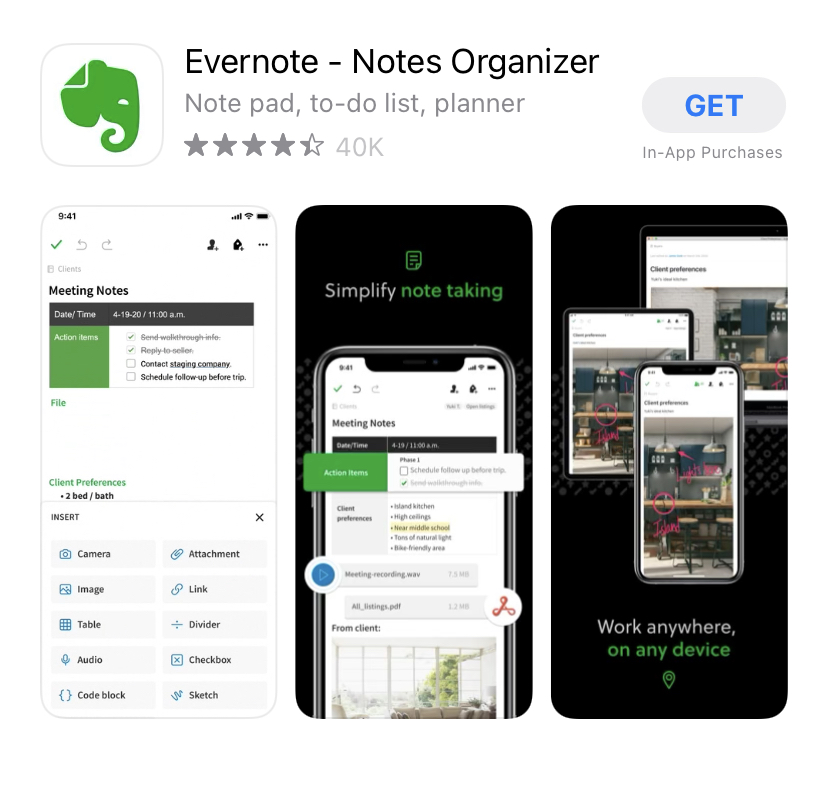 Evernote is the perfect organization app when it comes to keeping all of your notes and documents together. Whether you need to build a list for possible product ideas, or keep track of the different tasks that need to be completed for your store, this is an incredibly useful app to have on your phone. It works seamlessly with a desktop version so you can keep track of everything you need wherever you are. 
I find Evernote to be a very useful tool for organizing large projects. I use it for a variety of work projects and also for a novel I am writing. I can open the app and jot down a quick thought and it seamlessly syncs with my desktop version. You can add links, photos, and tables, etc. I also love the new templates."

-App Store reviewer (5/5 Stars)
#5 Canva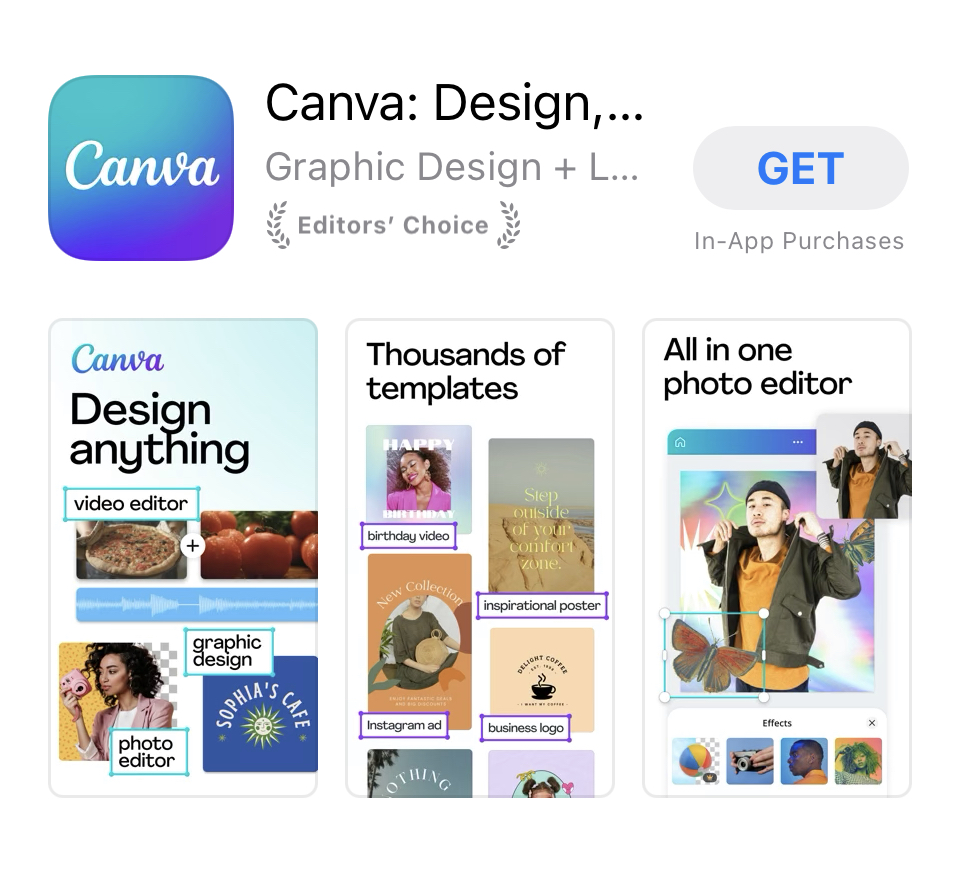 Whether you use Instagram, Facebook, or another platform, an attractive graphic is a quick way to level-up the way you promote your business. Canva can also be used as a photo editor to touch up or design your product's listing on your website. For ecommerce business owners who post TikToks, Reels, or any other video format, there's a video editing function on this app! Canva provides both free and levels of paid options so you can choose which option perfectly fit your business needs.